Bonrix software systems products
Bonrix Track and Trace System

Good for Vehicle Tracking, Asset Tracking, Person/Buddy Tracking, Resource Tracking, Fleet Tracking.
GPS Tracking is a process which involves the Global Positioning System (GPS) satellites to locate a given object or person. With GPS tracking, logistic, car rental or local courier companies can tag the location of every vehicle in their fleet at any given time.

Bonrix Track and Trace System

 

provides live and historical position information on

 

Google Map

 

TM

 

,

 

Google Earth

 

TM

 

and also as various

 

MIS reports

 

and

 

alerts

 

. Using Google Earth, one can even overlay

 

custom map / scanned paper map

 

of any country/region to use with this tracking services.
Lead Management : Generate Leads from External Source Like XML and CSV File and Upload it On Cloud and Access It from Word Wide.
Categorized Lead : Categorized Lead Same Lead in Different Category and Process it for Different Campaign and Mange Follow Up and Audio File in different Category.
Lead Reports : Manage Telecaller , Follow Up and Audio File Reports By Date and also manage Telecaller Working Report.Exports Reports in PDF , EXCEL and CSV Format.
Environment Monitoring : Install data-logger to remotely collect analyzer data.IoT Cloud platform for data-aggregation. Dashboards & Analytical reports. SMS/Email alerts for any unusual spike.
Storage Monitoring : Record Energy and Diesel Generator usage.Dashboards & Analytical reports to provide holistic temperature profile for the facility.
Generator Monitoring : Install data-logger and sensors to remotely monitor generator metrics.Dashboards & Analytical reports.SMS/Email alerts for any malfunction or theft. Maintenance alerts.
API is the acronym for Application Programming Interface, which is a software intermediary that allows two applications to interact with each other. For example, each time you use an app like Facebook, send an instant message, or check the weather on your phone, you are using an API.
It serves as an interface between different software programs and facilitates their interaction, similar to the way the user interface facilitates interaction between humans and computers.
Bonrix Software Systems has pioneered a comprehensive software platform tailored for NBFC Loan Collection Agencies.
The platform is aimed at streamlining and simplifying the accounting processes between the loan collection agency, the agent, and the customer, ensuring clear, transparent, and efficient payment collection and reporting.
Bonrix GST Billing Solutions is standalone desktop based application for Windows desktop, compatible with Windows 7+,8,10, it is fast, mini and easy solutions for GST billing and GST Returns, It also include all necessary features of accounting software like  Account Ledger, Inventory and Stock Management, GST Returns,  Cash and Bank Book ,  Payment Receipts & Expenses & Email/SMS.
Bonrix auto dialer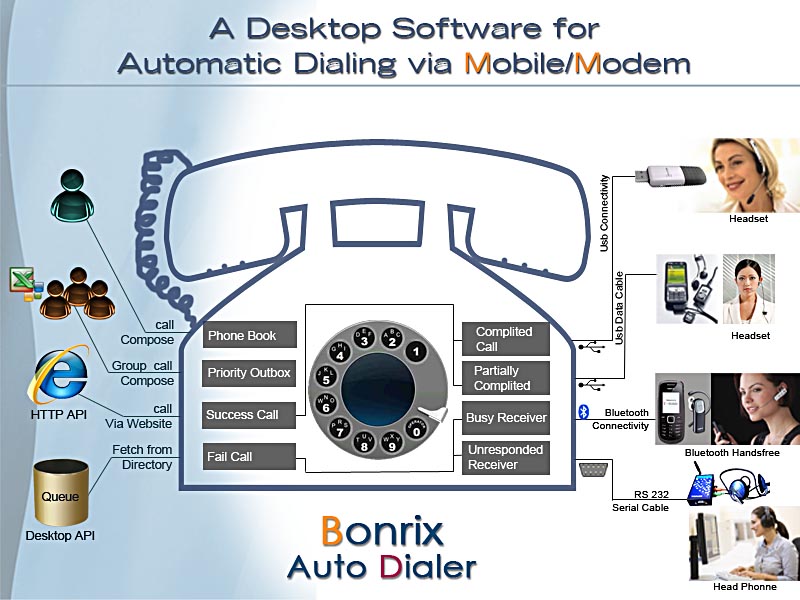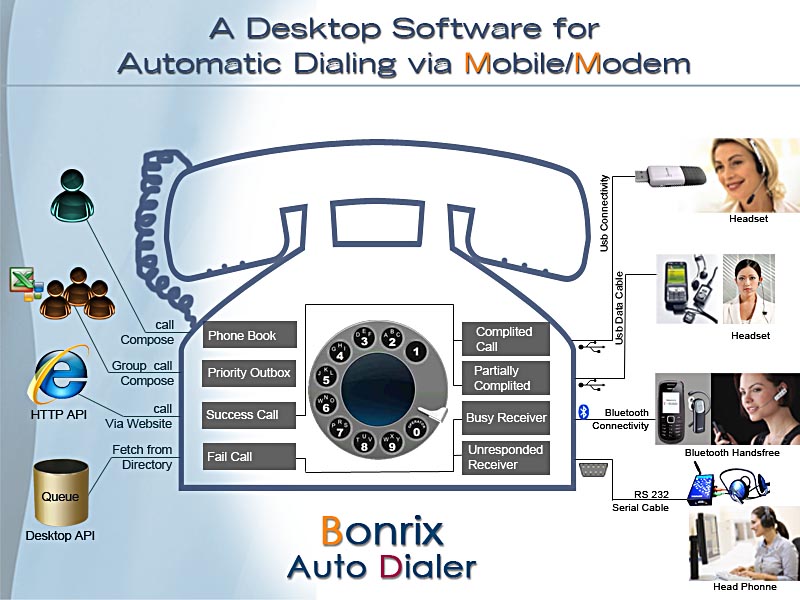 Bonrix Calls to Sugar CRM is lead capturing software for Android Tablet and Mobile phones.
Where each new call will be registered in Sugar CRM and then call recipient can fill necessary information and save to to right Campaign.
All call will be logged in default campaign and on request it can be moved to right campaign.
This one is handy client for capturing call records and leads in form of call.
there is also facility for searching leads accross campaign using different parameter.